F&M Bank's First Vice President Christine Walker-Bowman Presents at The Annual She Influences Conference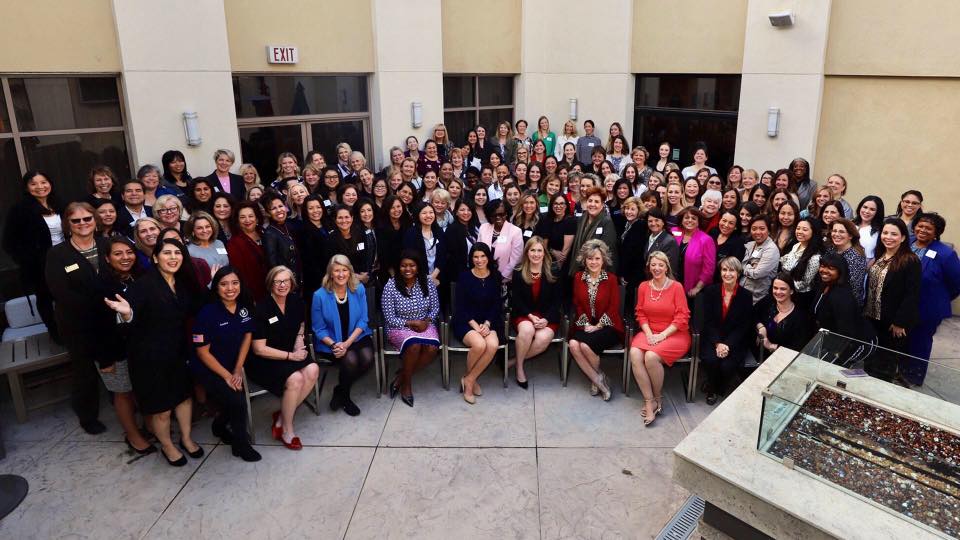 Farmers & Merchants Bank Is Proud to Support This Year's Event as the Presenting Sponsor
FULLERTON, CA (March 8, 2019) - Farmers & Merchants Bank (F&M) is proud to announce First Vice President Christine Walker-Bowman, F&M's first female executive, represented California's Strongest at the SHE Influences Conference today in Fullerton.
Mrs. Walker-Bowman's presentation on "The Power of Gratitude" was both moving and motivating for the hundreds of attendees on International Women's Day.
The annual SHE Influences Conference, hosted by the North Orange County, Brea and Yorba Linda Chambers of Commerce, connects some of the region's most influential women to promote equality, leadership and overall development for women everywhere.
"F&M Bank is proud to support an event that promotes women in business and overall leadership," said Mrs. Walker-Bowman, who is a fifth generation family member of the F&M Bank founding family.
Mrs. Walker-Bowman was joined by other influential speakers such as Connie Allred (Life and Business Coach), Tara Campbell (Yorba Linda Mayor), Renita Mollman (Vice President of Burns & McDonnell), Pamela Wasley (CEO of Cerious Enterprises, Inc.) and Rochelle Woods, Ed.D. (Executive Director for Special Populations at California State University of Fullerton). The conference was held in Fullerton at the Fullerton Marriott, a community served by F&M Bank.
About Farmers & Merchants Bank
Founded in Long Beach in 1907 by C.J. Walker, Farmers & Merchants Bank has $7.3 Billion in assets, and 25 branches across Orange County, Long Beach, the South Bay and Santa Barbara. The Bank specializes in commercial and small business banking, business loan programs, home loans, and a robust offering of consumer retail banking products, including checking, savings and youth accounts. Farmers & Merchants Bank is a California state chartered bank with deposits insured by the Federal Deposit Insurance Corporation (Member FDIC) and an Equal Housing Lender. For more information about F&M, please visit the F&M website.