Farmers & Merchants Bank Appoints Heather D. Sanchez As Senior Vice President, Business Banking Group Manager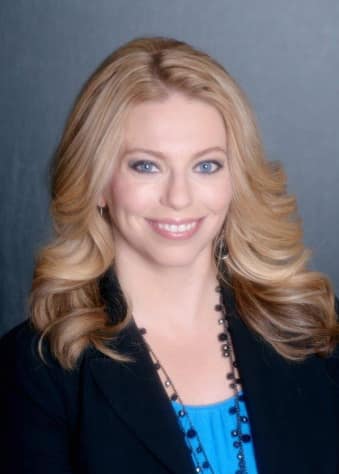 LONG BEACH, CA (August 10, 2021) - Farmers & Merchants Bank (F&M Bank), known for building strong client relationships through best in class client service, has named Heather D. Sanchez the new Senior Vice President and Business Banking Group Manager, focusing on Commercial & Industrial Lending. Sanchez brings with her two decades of banking experience.
Prior to joining F&M, Sanchez served nearly 20 years in commercial banking, spending the first half of her career in various credit roles at one of the top 5 banks in the United States before going on to excel in client facing and management roles.
"Heather is a highly accomplished banking professional with a great deal of commercial lending knowledge," said Phil Bond, Executive Vice President, Chief Credit Officer. "She will be a valuable asset for our team."
In her new position, Sanchez will be responsible for strategically building F&M's business banking portfolio by attracting top clients and relationship managers throughout Southern California.
"I couldn't be more excited to join the F&M family," said Sanchez. "The Bank has built such a well-respected legacy and strong reputation over more than a hundred years, and I look forward to contributing to its growth and success for many years to come."
The University of Kansas alumni currently resides in Riverside with her husband, three children, one golden retriever, and two rescue cats. She has been active in Riverside Arts Council, Riverside Community Health Foundation, and Hope Through Housing Foundation. Heather donates her time speaking about careers in banking at events for at-risk youth and girls, teaching financial education classes, and serving at a food pantry. She supports women's causes including Dress for Success, and ending domestic violence, as well as causes to support individuals with developmental disabilities.
About Farmers & Merchants Bank
Founded in Long Beach in 1907 by C.J. Walker, Farmers & Merchants Bank provides white-glove service to clients at 25 branches from San Clemente to Santa Barbara, as well as through robust Online and Mobile Banking platforms. The Bank offers commercial and small business banking, business loan programs, home loans, and a robust offering of consumer retail banking products, including checking, savings and youth accounts. Farmers & Merchants Bank is a California state-chartered bank with deposits insured by the Federal Deposit Insurance Corporation (Member FDIC) and an Equal Housing Lender. For more information about F&M, please visit the website, www.fmb.com.